World Scleroderma Day
World Scleroderma Day is celebrated each year on 29 June and is used as a day for those with an interest in the disease to join together across the globe to raise awareness about the disease to members of the public as well as policymakers, in particular, the impact of the disease on those who live with it. Others targeted are public authorities, industry representatives, researchers, health professionals.
The ultimate aim is that together across the world, the scleroderma patient community can help doctors, scientists, and pharmaceutical companies achieve better improvements in daily living, and ultimately for the world to become free of scleroderma.
Political momentum
World Scleroderma Day advocates politically, contributing to improved national plans and policies for scleroderma in a number of countries. Research into rare diseases like scleroderma is increasing, however, more can be done. The European Medicines Agency plays a central role in the development and authorisation of medicines for rare diseases. The pharmaceutical industry has little interest in developing and marketing medicines intended for small numbers of patients, but to combat this, and thanks to the impact from World Scleroderma Day other rare disease organisations, the EU now offers a range of incentives to encourage the development of these medicines through its Framework Programmes for Research and Technological Development boosting research into rare diseases, including non-infectious, non-cancer rare diseases like scleroderma. This knowledge has provided a foundation for the future development of new approaches to diagnose, treat and prevent these diseases.
Raising awareness
Scleroderma has an additional challenge of being characterised by a wide range of signs and symptoms that can vary from patient to patient suffering from the same disease with many fairly common symptoms which can hide the underlying disease, which leads to misdiagnosis as knowledge within the medical and science sectors is still lacking. This unwelcome state of affairs, which World Scleroderma Day aims to change, means that for many, the expert in the diagnosis and disease management of scleroderma is actually still the patient.
Global Reach
World Scleroderma Foundation
World Scleroderma Day is supported by the World Scleroderma Foundation, a non-profit, non-governmental foundation based in Switzerland, which functions as a research organisation in favour of patients suffering from scleroderma in all regions of the world. The organisation is committed to supporting patient-oriented research independently, but also in collaboration with existing other organisations working in this field. Support comes in the form of project grants, expert advisory panels, and knowledge dissemination platforms. Whilst the World Scleroderma Foundation liaises with society, industry and government, it remains independent of regional, political, or industrial pressures.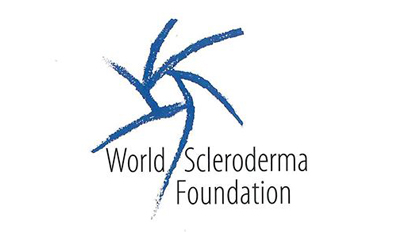 Every two years there is a Congress bringing together around 2,000 of those involved in, or with, scleroderma from all over the world. Across the three days, there are academic sessions where medical peers share their most recent clinical findings, as well as patient engagement sessions which provide a practical approach to living with the diagnosis.
The Journal of Scleroderma and Related Disorders
One of the breakthroughs in 2016 was the launch of The Journal of Scleroderma and Related Disorders, the official journal of the World Scleroderma Foundation and The European Scleroderma Trials and Research group (EUSTAR) issued three times per year. This journal brings together international, multi-disciplinary, peer-reviewed articles targeted to scientists and clinicians offering original research articles with the aim of becoming the leading worldwide reference journal in the field of scleroderma and related diseases, providing a platform for all of the medical advances in the diagnosis to be shared, so that data can be built on and progressed, with a global collaborative approach.