Products and advices to help with Scleroderma
Whilst there is no cure for scleroderma, there are products that can help manage the symptoms. Doctors can offer help with scleroderma through medication proton pump inhibitors or PPIs for heartburn, diuretics for high blood pressure, over the counter pain relievers for pain, and prescription drugs to suppress the immune system. These are often effective for treating single symptoms, but there are other products that individuals can use to help themselves.
Skin care
When skin has too much collagen, the amount of oil and lubrication that can get to the skin is reduced. This means that it is a good idea to create a protective barrier so that skin remains moist throughout the day. This states with using soaps and shampoos that have been developed for sensitive skin. These should be free of parabens, synthetic colours, phthalates, triclosan, sodium lauryl ether sulphate, formaldehyde, toluene and propylene glycol. Coconut milk and shea butter are also good soap bases as well as handmade, organic soaps for a natural alternative.
If holding a bar of soap is difficult, you can buy a pouch in which you can put the soap and get a good lather. You can also try a filtered showerhead that removes heavy metals and chemicals that are used to treat main water lines which dry out the skin.
Many moisturising creams contain alcohol and other ingredients that do the opposite of moisturising. Find a cream that doesn't leave behind a greasy film and experiment with lotions until you find one that is right for you. E45 creams have been helpful for some.
Protection from the cold
Create a barrier that helps your skin retain moisture, stay warmer and protected. There are creams that are used by athletes for winter sports that add an extra layer of insulation without adding bulk and helps block windburn. Use lip salve that contains a blend of botanicals including aloe, balm mint, Matricaria or mistletoe. Any creams that help with chapped skin from the cold, such as those who work outside, are worth looking at.
Wear warm mittens for protection anytime your hands are exposed to cold, even when you are getting something out of the freezer. Fingerless mittens, or with a partial cover are a good idea and allow you to carry on with tasks of daily living easily. When outside in the cold, cover the face and head and wear layers of warm clothing.
There is a wide range of hand warmers that you can use outdoors and indoors too. There are jackets with inbuilt heating systems to keep you warm as well. There is no reason for you to be cold and many camping and fishing stores will be able to show you what is available.
Stay active
Maintain normal daily activities as best you can as this keeps the body flexible, improves circulation and relieves stiffness. Range-of-motion exercises help you move each joint through its full range of motion. Maintaining movement can help keep joints flexible, reduce pain, and improve balance and strength. There are programmes, books, leaflets and downloads that can help you, with active resist products on the market.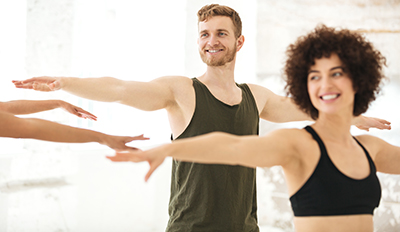 Vitamin supplements
It is common for people with scleroderma to have insufficient rates of vitamin D uptake, a higher dose of vitamin D may be helpful. Vitamin D is said to help regulate the immune system, so it is wise to consult a doctor to decide the best dosage for you. Vitamin E gel can help reduce healing time and soothe the pain for those who have ulcers on their fingers caused by systemic scleroderma. Previous research suggests that vitamin E has an antifibrotic effect which can help slow the build-up of excess tissue.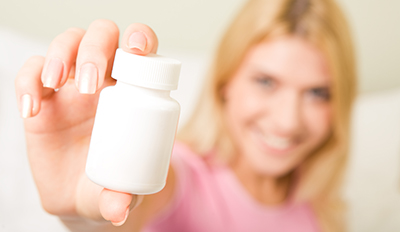 Tools for daily living
Whether you are trying to open a jar of jam or want to refuel your car at the pump, there are many gadgets available to allow you to do all these things independently. An occupational therapist will be able to help you find the equipment you need so that you do not have to rely on others for tasks of daily living.
Coping and support
For many, the most important part of living with scleroderma, as with other chronic diseases, is dealing with the waves of emotions that come with dealing with it. It is important to stay connected with family and friends, to continue the hobbies that you are able to do and be aware of your own mental health. Denial, anger and frustration can be common, but sharing this with those who understand can be extremely helpful.